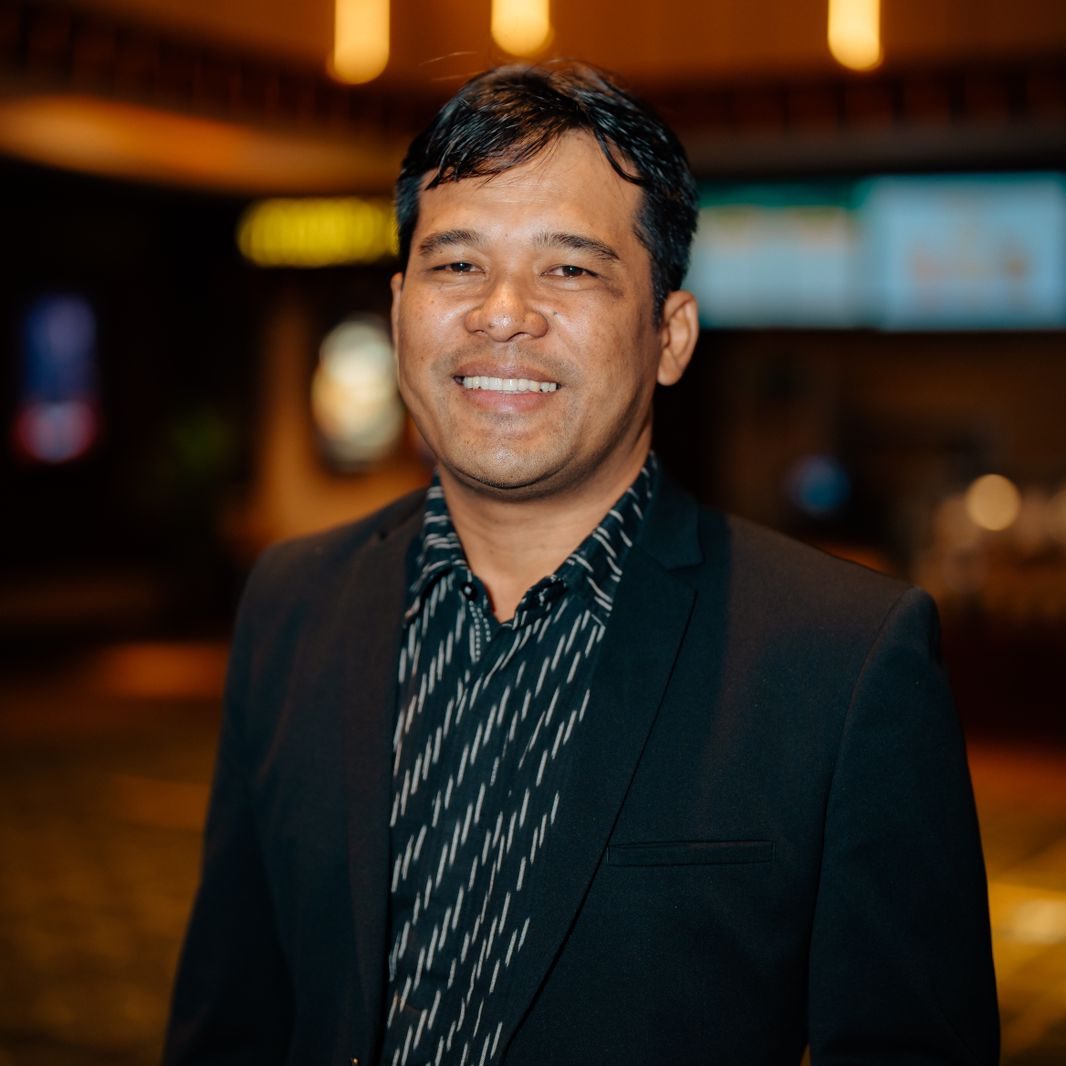 Ifa Isfansyah
Festival Director
The annual task of writing messages for the festival becomes more serious. Jogja-Netpac Asian Film Festival (JAFF) is maturing; it is no longer a young child that can be easily joked with. We are constantly improving our systems and organization, along with the festival's deepening character and vision. After more than a decade, JAFF must do better, whether in the film industry or directly influencing society. What is the point of organizing a festival for a dozen years if it cannot have a direct impact on society? This question started to emerge.
Since the coronavirus pandemic, the public has become more aware of what is impacting them. Currently, the world is not in a good state either, with natural disasters, humanitarian tragedies, and the recent tragedy affecting our friends in Palestina, making the term "Festival" seem inappropriate. What is it celebrating? However, according to history, the world's first film festival was held during a crisis. We need a means to do good, to respond to tragedies and everything in an effort to contribute positively to our society. Prayers are undoubtedly praised, followed by real actions and efforts that have a direct impact. One word we uphold: humanity. To return to the genuine characteristics of Asian people.
Over the past few decades, Asian films have gained global recognition, engaging global audiences with their unique and distinctive storytelling and compelling narrations. Asian filmmakers' considerable talents, combined with technological advancements and a changing perspective on filmmaking, have opened up a new horizon for Asian cinema. Thus, Luminescene was chosen for the 18th edition's theme. It highlights the importance of an inclusive perspective on cinema based on its diverse roots. Asian cinema's distinctive glow radiates from its own character instead of being fostered by external factors.
Based on the aforementioned reasons and discussions, this year, JAFF's lineup commences with "Auto Bio Phamplet" directed by Ashish Avinash Bende from India and concludes with "13 Bombs in Jakarta" by Angga Dwimas Sasongko from Indonesia. With a total of 205 films from 22 Asia-Pacific countries, JAFF's main programs, such as the Asian Feature Competition, Light of Asia, Emerging, Panorama, Asian Perspective, and JAFF Indonesian Screen Awards, will bring joy to this eight-day festival. A special mention must be made for Southeast Asia's film achievements. Inadvertently, most of the films in the main competition session are from Southeast Asia, and these are the first feature film works by the directors. JAFF has been committed to keeping up the great work in its territory.
Moreover, a new program is initiated: Nocturnal. Audiences will be invited to watch more genre films in the early predawn hours. We promise the program will be a memorable cinematic experience. We also conduct a voting process for the Emerging Program, a program for new short film directors, to determine the audience's favorite. This year, the focus program will honour Tony Trimarsanto (Indonesia), who has been consistent with his documentary work, and Christine Hakim, to celebrate her 50-year career in the film industry. JAFF also presents works from established directors such as Wim Wenders, Ryusuke Hamaguchi, Koreeda Hirokazu, and others. Collaboration has made JAFF's value grow since the beginning, so this year we are collaborating with various parties in our programs, such as Netflix Indonesia, MyLab, Doha Film Institute, Asian Film Academy Awards, Online Cinema, Klik Film, and so on.
Every year, we select a visual artist for our official JAFF artwork. This year, we chose Napati Arwangga, popularly known as Oomleo, to be our visual artist to interpret JAFF's theme into pixel art. Our volunteers always embody the young and energetic spirit of the festival. The Community Forum is growing stronger every year, with hundreds of film community activists coming from various regions of Indonesia. JAFF remains committed to standing on three main pillars: new talents, academics, and professionals. Public lectures and educational programs are consistently held, addressing the relevance of the themes we choose. This includes two fascinating and rarely mentioned subjects: closed captioning or Subtitle for Deaf or Hard of Hearing, children's story writing, 16mm experimental film workshop, and audience design. JAFF's commitment to engaging with other art forms is still maintained with a special event program screening four new music videos by Efek Rumah Kaca, followed by a performance and a music video or short film by Rapsodi and Erwe. Beyond being an annual event, JAFF has become the energy needed to strengthen our Asian identity. A film identity is so different from a national identity. Therefore, starting this year, JAFF will give an honorary award to an Asian figure, excluding an Indonesian, for their contribution to Indonesian cinema. JAFF honors the award to Teoh Gay Hian, who has worked on many Indonesian films and is appreciated at home and abroad.
The upcoming year holds great significance for JAFF. Over the years, JAFF has evolved into a central hub for new talent and professionals within the Indonesian film industry. Therefore, in the coming year, we are introducing an industry event focused on creating a marketplace that serves as a meeting point for both new talent and seasoned professionals. Our plan is to organize the JAFF Market concurrently with the festival, creating a strategic and measurable platform for the convergence of fresh talent, innovative projects, compelling stories, and industry professionals within the entire film ecosystem. After initiating the groundwork for the support system last year, we are now set to conduct a focus group discussion with key stakeholders in the film industry this year to fortify this plan and ensure its becoming a shared interest.
Lastly, I would like to thank the incredible team that has tirelessly worked to ensure the success of the festival. Their passion, dedication, and unwavering commitment have truly made this event extraordinary. The festival wouldn't be possible without their hard work, and I feel fortunate to have such an incredibly talented and dedicated team.
This year, JAFF celebrates the vibrancy of Asia's characteristic identity. A gathering for creative thinkers, passionate filmmakers, and avid cinema enthusiasts. I encourage everyone to dive into the magic of storytelling and join us on a cinematic journey to celebrate Asia's humanity.
Also, send my gratitude to all JAFF supporting partners who have consistently supported the event throughout the years. Thank you to Cinema XXI and KlikFilm for being our screening venues. Thank you to the Ministry of Education and Culture, LPDP, Dana Indonesiana, the Cultural Department Special Region of Yogyakarta, and the Indonesian Film Censorship Institute for their consistent support. And thank you to all our supporting partners this year: Netflix,  Asian Film Awards Academy, Hong Kong Economic and Trade Office, Qatar Years of Culture, Doha Film Institute, mylab+, Indonesiana Film, IndonesianaTV, LUMIX, Bioskop Online, Viu, Vidio, Disney Hotstar,Jogja Film Academy, KPU, Indonesian Cinematographers Society, Indonesian Film Directors Club, Servis Bahasa, thePUBLICIST, Laleilmanino Fantasy Unit, Visinema, ATM Productions, RK Studio, Citranet, Citraweb, our colleagues at Jogja Festivals, and finally the loyal supporters of the festival, Sahabat Hanoman.
Let's continue to grow together and strengthen our Asian identity through cinema!