Hanoman Awards
Hanoman Awards is a feature-length competitive program for established directors and upcoming young talent who hold the future of Asian cinema. The first winner will be awarded a Golden Hanoman and runner-up will be awarded a Silver Hanoman.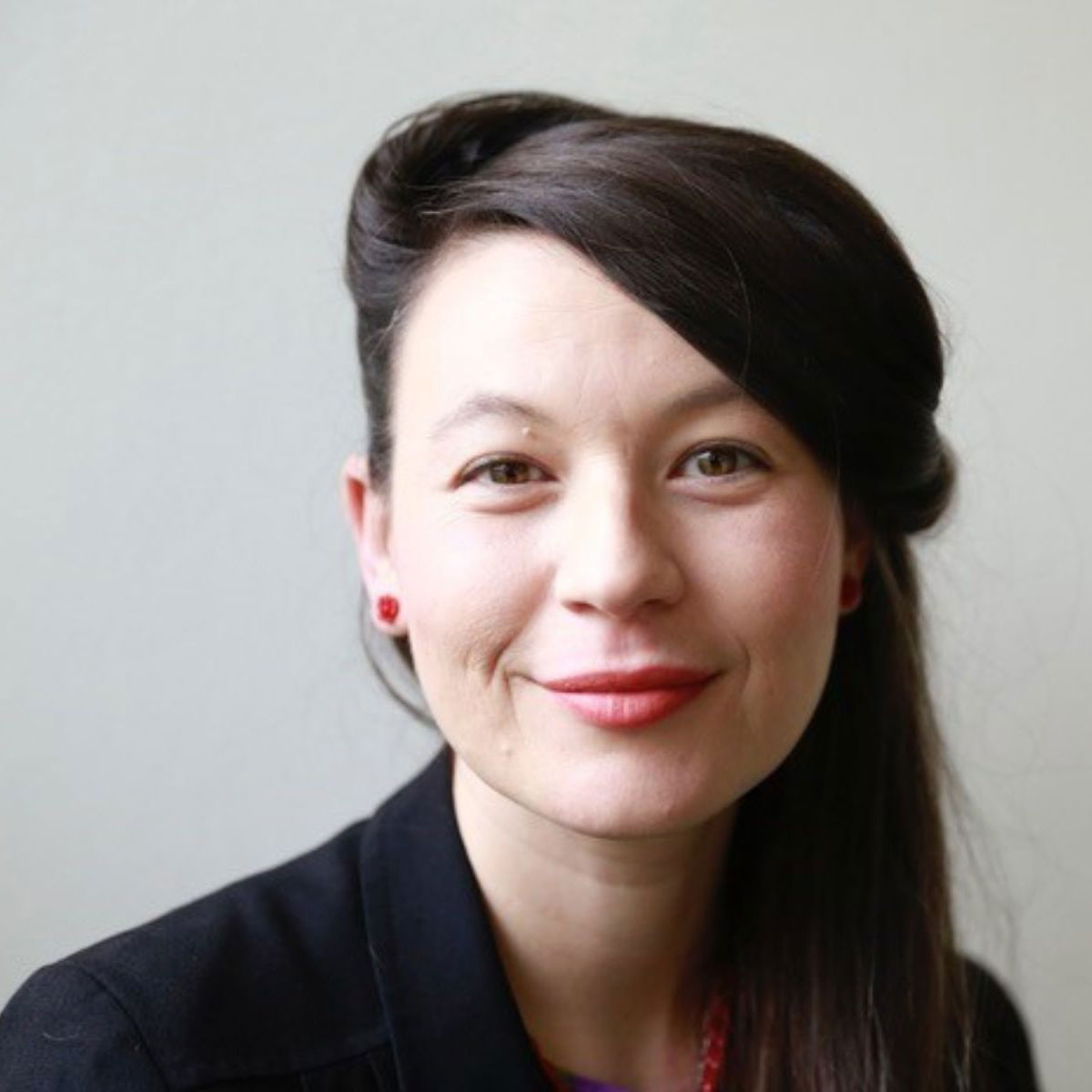 Kristy Matheson
Kristy Matheson is the Director of BFI London Film Festival. Most recently she was the Creative Director of the Edinburgh International Film Festival and prior to moving to the UK in 2021, Kristy was the Director of Film at ACMI, Australia's national museum of screen culture. Before her role on the Executive Team at ACMI, Kristy worked at the Sydney Film Festival, Dendy Films and Brisbane International Film Festival. She served on Screen Australia's Gender Matters Taskforce, is a recipient of the Natalie Miller Fellowship and jury member for BAFTA's Outstanding Debut by a British Writer, Director, or Producer.
Mandy Marahimin
Mandy Marahimin started working in film in 2000 as a publicist for the film "Ada Apa dengan Cinta? (What's With Love?)", which held the record for highest grossed Indonesian film for 6 years, and catapulted many young actors and actresses into stardom. Since then, she has worked as publicist, line producer and producer, before she decided to start her own production company in 2013, named Talamedia (was Tanakhir Films). With her current production company she has produced feature films, documentary films, and shorts. In 2013 she is also invited to become a participant in Rotterdam Lab. She now has more than 15 films under her belt. She produced, among others, a short documentary "A Man with 12 Wives" (directed by Tonny Trimarsanto) that aired in NHK World, a short film titled "Day 3" (directed by Sigi Wimala) which aired in Astro Malaysia, and a feature documentary titled "Islands of Faith" (directed by Chairun Nissa) that was acquired by Netflix. Her latest short film, "The Sea Calls for Me" (directed by Tumpal Tampubolon), won Best Asian Short Film from Busan International Film Festival, and Best Short Film from Festival Film Indonesia (Indonesia's most prestigious film award). She is also active as a program director for a series of short historical documentaries titled Buried Chapters, which produces films about hidden histories in Indonesia. She was also an interim executive director of In-Docs.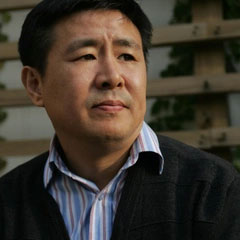 Park Ki Yong
Park Ki Yong, born in 1961 in South Korea, started his film career after graduating from the Korean Academy of Film Arts (KAFA) in 1987. He served as a producer for Park Kwang-su's To the Starry Island (1993) and Tony Rayns' documentary Jang Sun-woo Variations (2000). His films as a writer and director, Motel Cactus (1997) and Camels(s) (2001), have won numerous awards. While leading KAFA from 2001 to 2009, he started the "feature film & animation production program" which helped turn the institution into a world-class film school. He has also initiated the Asian Film Academy (AFA), and co-founded the Cinema Digital Seoul (CinDi) Film Festival.
NETPAC Awards
NETPAC Awards aims to read the diverse Asian perspectives from the first or second work of directors who hold the future of Asian cinema.
June Kim
June Kim is a film curator and a Korean-to-English translator based in Toronto and Seoul. Ever since she finished her studies in cinema at the University of Toronto, she worked in various branches of the film industry including film festivals, production and press. She currently programmes films for the Toronto International Film Festival, Udine Far East Film Festival, and Toronto Reel Asian International Film Festival with a focus on East Asia and Southeast Asia.
Martika Ramirez Escobar
Martika Ramirez Escobar is a Manila-based filmmaker known for her eccentric short films and Sundance award-winning debut feature, "Leonor Will Never Die" (2022). She has participated in esteemed film programs like the Asian Film Academy, Berlinale Talents, and Talents Tokyo. Martika, a University of the Philippines graduate, also works as a cinematographer and mentors aspiring filmmakers through workshops.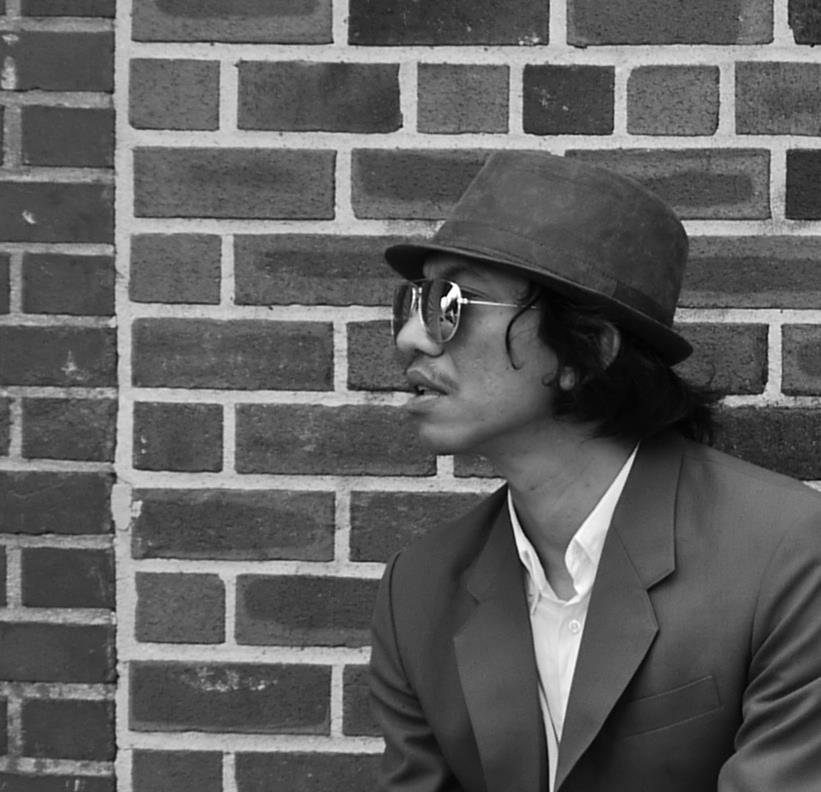 Ugoran Prasad
Ugoran Prasad is a fictionist, dramaturg, and performance scholar. An Associate Artistic Director of Teater Garasi/Garasi Performance Institute (Yogyakarta), he has been writing fiction for print publications but more for performances. A Ph.D. candidate in Theatre and Performance at the Graduate Center, City University of New York, he initiates and leads the OpenLab, a schooling program based on expanded dramaturgy and social practice. Behind all that, he has been persistently serving as a lyricist and performer for a modern-rock collective, Majelis Lidah Berduri.
Blencong Award
This is an in-competition program for Asian short films that will be eligible to compete for Blencong Awards for the best Asian shorts.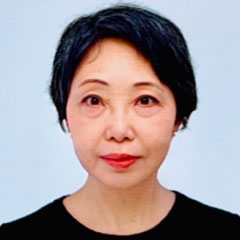 Kyoko Dan
Kyoko Dan has worked for Asian films, mainly Korean, Taiwanese, Chinese, Iranian, Indian films as a distributor, a publicist, a consultant for film business, a coordinator for various special screening program of Asian Cinema etc for almost 35 years in Japan. She also has worked as a curator to program the screening of World Cinema, Indian classical films, Indian modern films and Central Asian films etc. at National Museum of Ethnology, Osaka, Japan. She is a delegate for Shanghai IFF to bring South Asia, Central Asia and Middle East films, an adviser for Busan IFF and the recommendation committee member of Asian Film Award.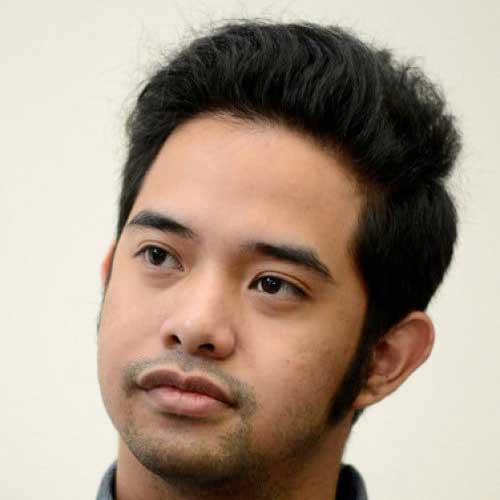 Ryan Adriandhy
Ryan Adriandhy is an Indonesian filmmaker and animator who received a scholarship to study Master of Film and Animation at Rochester Institute of Technology (RIT), USA. Prognosis (2019) is his third short animated film after the 30-second animated film Ben's Big Debate (2015) and the animated children's poem The Midnight Plea of Gerry McGee (2016). Before pursuing animation, Ryan worked in the creative industry as a comedian and illustrator. He is currently preparing his first feature-length animated film, Jumbo.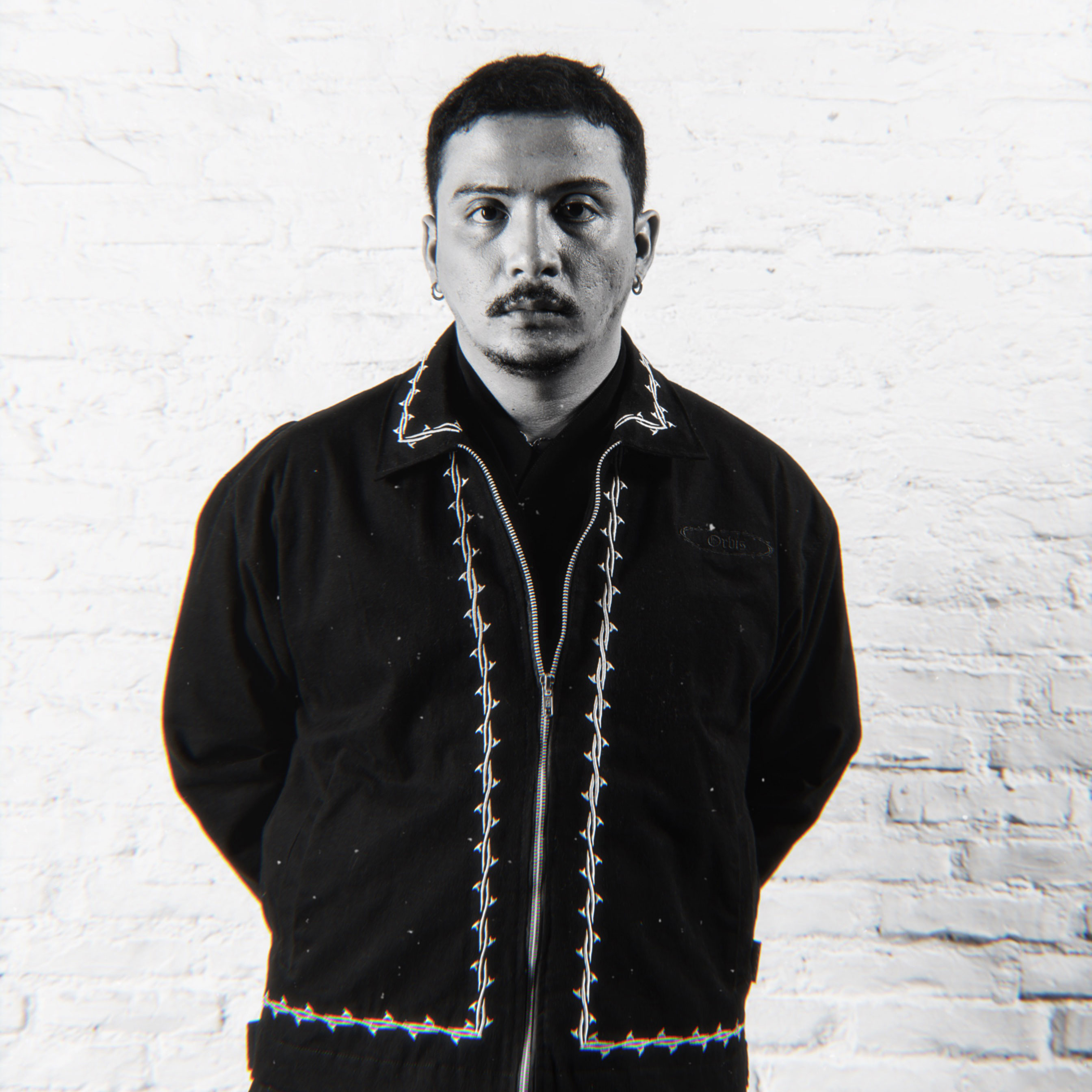 Sal Priadi
Salmantyo Ashrizky Priadi known as Sal Priadi is an Indonesian singer, songwriter, and actor from Malang, Jawa Timur. Sal Priadi has produced an album, EP and singles throughout 2018-2023. His works nominated in various category at AMI Awards in 5 consecutive years since his debut and his first album Berhati, recognised as Asia Best Album of the year 2020 by NME ASIA He can be seen in films like 'Seperti Dendam, Rindu Harus Dibayar Tuntas'. Sal Priadi's transformative performance as Tokek won him Indonesian Movie Actors Award for Best New Actor/Actress in 2022. Sal Priadi recently starred in '24 Jam Bersama Gaspar' and produced 'Ambilkan Bintang' an OST for the film 'Autobiography'. Through his work, Sal Priadi constantly experiments with the medium given and tries to translate his art through many forms.
Indonesian Screen Awards
This is a feature-length competitive program of the Jogja-NETPAC Asian Film Festival for established filmmakers and upcoming young talent who hold the future of Indonesian cinema. This section will have 5 awards; Best Film, Best Director, Best Storytelling, Best Cinematography, and Best Performance.
Kamiya Naoki
Born 1976. Became involved with TOKYO FILMeX from the first edition in 2000 while in graduate school. From the second edition, he selected films and invited guests as the programming staff. He left the festival in October 2019, and joined Kino Films and Kino Cinéma under the Kinoshita Group, where he bought and marketed foreign films. In May 2021, he returned to TOKYO FILMeX as Director of Programming.
Sophon Sakdaphisit
Jim Sophon Sakdaphisit is a renowned filmmaker and writer from Thailand, who has gained widespread acclaim for his impressive contributions to the horror film genre. Born on March 22, 1982, Jim is a 41-year-old graduate of the esteemed Faculty of Communication Arts at Chulalongkorn University, where he received his Bachelor of Arts degree in Mass Communication Radio and Television. Over the years, Jim has been involved in several notable horror films in Thailand, including the critically acclaimed movie "Shutter" released back in 2004. Jim's exceptional talent and creative vision have earned him numerous nominations and awards, including the prestigious National Film Association of Thailand Award for Best Screenplay.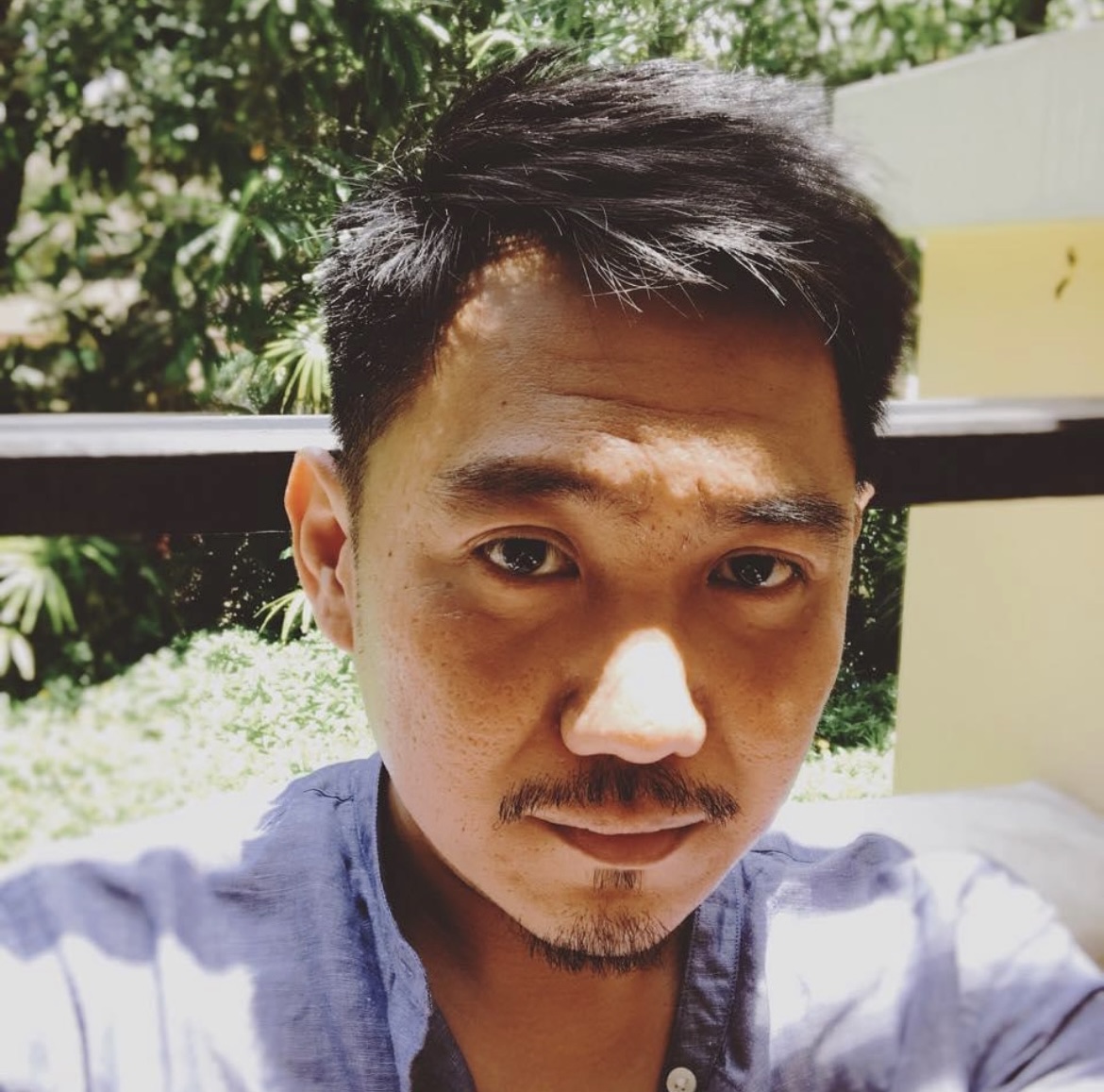 Warren Sin
Warren Sin is an independent film programmer and researcher. Formerly a programmes manager at the now defunct National Museum of Singapore Cinémathèque, he contributed articles for World Film Locations: Singapore (Intellect Books Ltd, 2014) and programme notes for the annual Far East Film Festival. He is currently developing film projects and initiatives in Singapore.
GEBER Award
GEBER Award is given to the best Asian film from the first or second work of directors who hold the future of Asian cinema, chosen by the representatives of film communities around Indonesia. This award is a form of a statement by the Indonesian film community to show their perspectives regarding marginalized and/or controversial issues.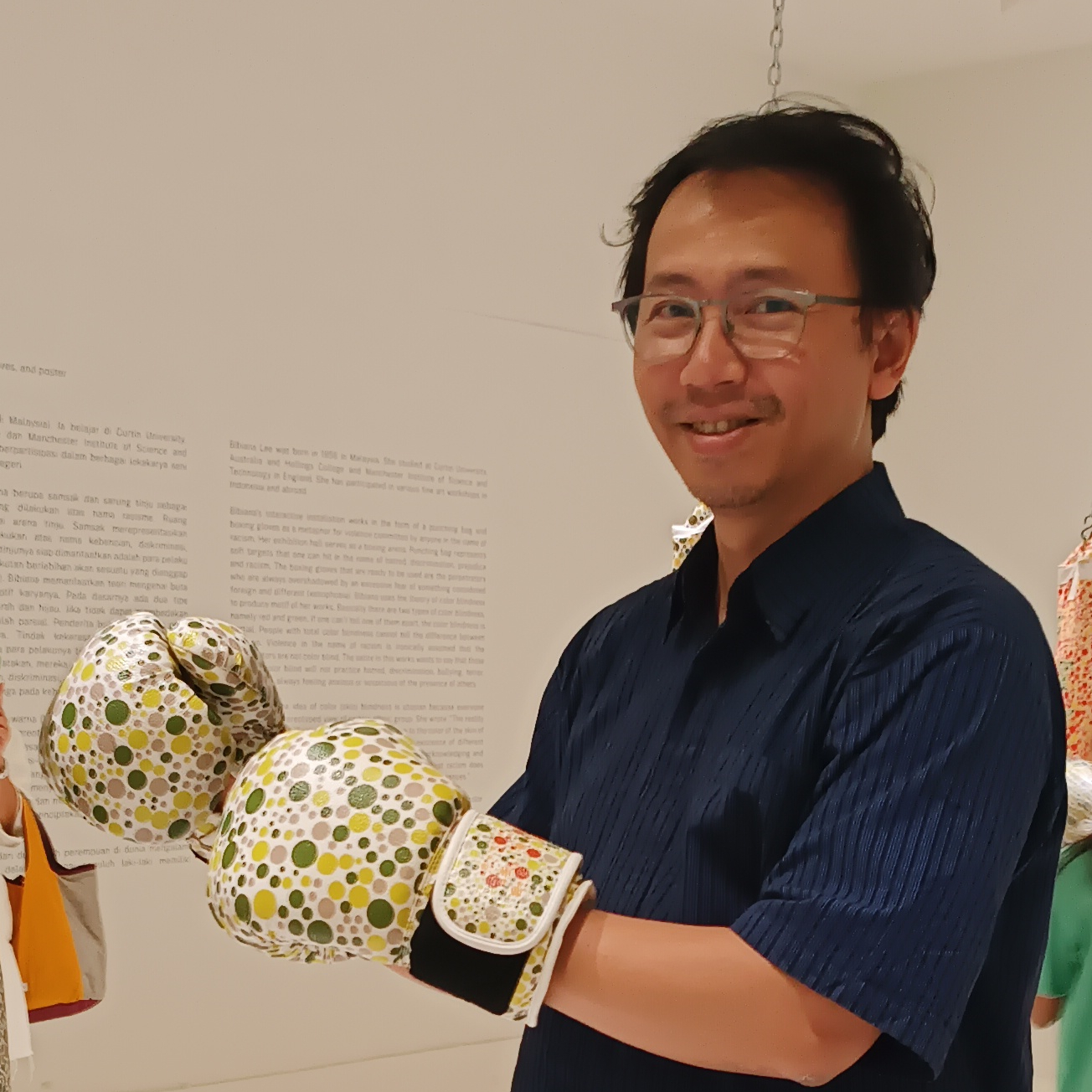 Agus Mediarta
Agus Mediarta was active in Yayasan Konfiden from 2002 to 2014 and was involved in community-based filmmaking activities until 2018. During his time at Konfiden, besides serving as the programmer for the Konfiden Short Film Festival (2006-2009), Agus also co-founded filmindonesia.or.id (FI), a website cataloging Indonesian films, and has been one of its administrators to date. Beside managing the FI website and working as a freelance researcher, since 2013, he also works as a lecturer in the Film & Animation Program at Universitas Multimedia Nusantara in Tangerang. Currently, He is a member of KAFEIN (Indonesian Film Researchers Association).
Kemala Astika
Lala is a movie buff with a keen interest in film. She founded the film community called Cinema Cirebon, a forum for gathering and organizing film screenings. Lala is the Director of the Bahari Film Festival, which is entering its sixth year. She also encourages communities in Cirebon to organize film screenings. Kemala Astika has worked as a programmer for Indonesia Raja since 2018, supporting national distribution movement for short films from Cirebon and West Java.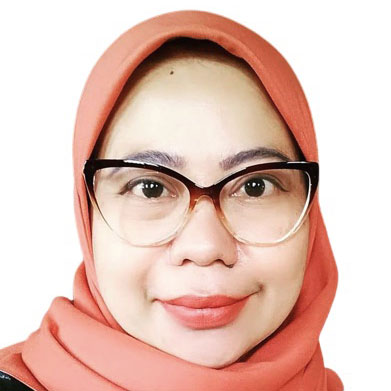 Yuli Andari Merdikaningtyas
Yuli Andari Merdikaningtyas was born in Sumbawa Besar on July 29, 1980 and is an acclaimed documentary filmmaker. She studied at Gadjah Mada University, Yogyakarta, and was active in KUNCI Cultural Studies Center between 2005 and 2010. Her work has won national and international documentary film competitions such as in Iran and the Yamagata International Documentary Film Festival-Japan. Yuli Andari currently based in Sumbawa Besar, NTB, where she founded the Sumbawa Cinema Society and works as the chairperson of Yayasan Masyarakat Film Sumbawa (YMFS). Currently, she is managing the Sumbawa Heritage Community and manages the Bala' Datu Ranga Museum under Datu Ranga Foundation.
Student Award
STUDENT AWARD is given to the best Asian shorts in the Light of Asia program. The winner is chosen by the representatives of film students in Yogyakarta.
Dhea Qurnia Safitri
Dhea Qurnia Safitri, also known as Dede, ventured into the world of film in 2021 when she joined the MM Kine Klub Student Activity Unit at the University of Muhammadiyah Yogyakarta. Her debut fiction film, "Mabbere," clinched the top prize in the 2021 Ministry of Religion's Religious Moderation short film competition. Multiple projects created with MM Kine Klub have achieved recognition in national competitions and festivals sponsored by the Indonesian government and film communities across the country.
Frizkilah Anggi Putri Hutagalung
Born in Pandan. Central Tapanuli Regency, North Sumatra August 29, 2001. Currently studying at the Department of Broadcasting, Broadcast Production Management study program at the Multi Media College "MMTC" Yogyakarta. Active in the "MMTC Film Forum" community, as Chairperson or general in charge of the MMTC Film Forum for the 2023/2024 period.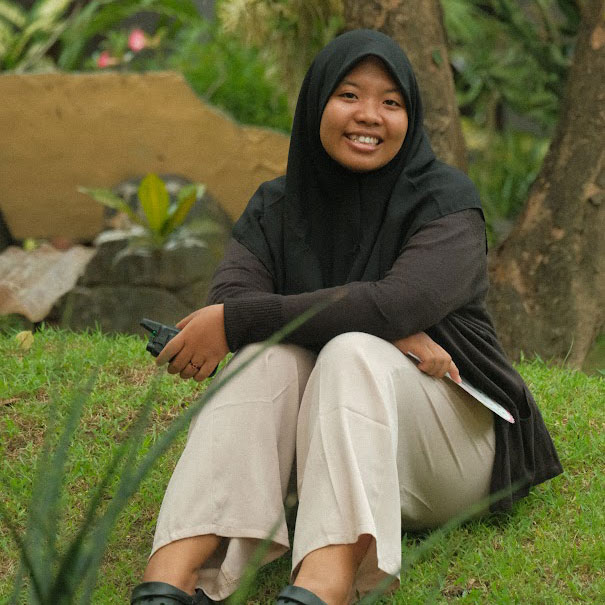 Haniffia Shafa Mahartanti
Shafa, also known as Haniffia Shafa Mahartanti, became involved in college film screening organizations. She was part of Kamisinema's Critique and Appreciation team at the Indonesian Institute of the Arts Yogyakarta. Shafa also served as a committee member for the Sewon Screening 9 Community Forum and is currently the secretary of the Television Department Student Association. She's a Film and Television student at the Indonesian Institute of the Arts Yogyakarta.
Michael Andrian Pantouw
Michael Pantouw, born in Jakarta on August 10, 2002, pursued his education at Jogja Film Academy, majoring in Directing. His passion for film sparked in 2015, starting his career as an editor. Three years later, he began to study scriptwriting. His directorial debut was a commercial music video for a band called LOCAL TRIO BAND in Jakarta in 2019. Michael is an avid enthusiast of drama films, with favorites including "A WALK TO REMEMBER" (2002), the "Before" trilogy, and "Chungking Express," which made him realize his deep love for filmmaking.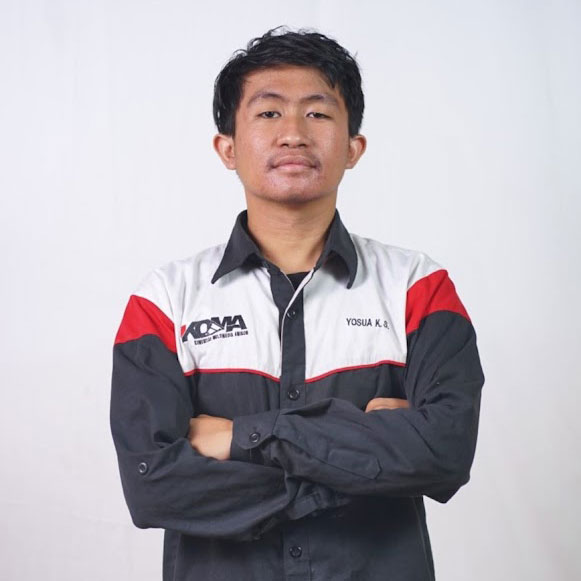 Yosua Kurniawan Sanjaya
Yosua Kurniawan Sanjaya, born in Semarang on August 28, 2002, has been active in multimedia and film since 2019. He focuses on visualizing everyday stories and addressing pressing global issues in his films. His roles in film production often involve producing, editing, and managing sound.