107 minutes | 2023 | Indonesia | Narrative | 🔊 Indonesia | English Sub.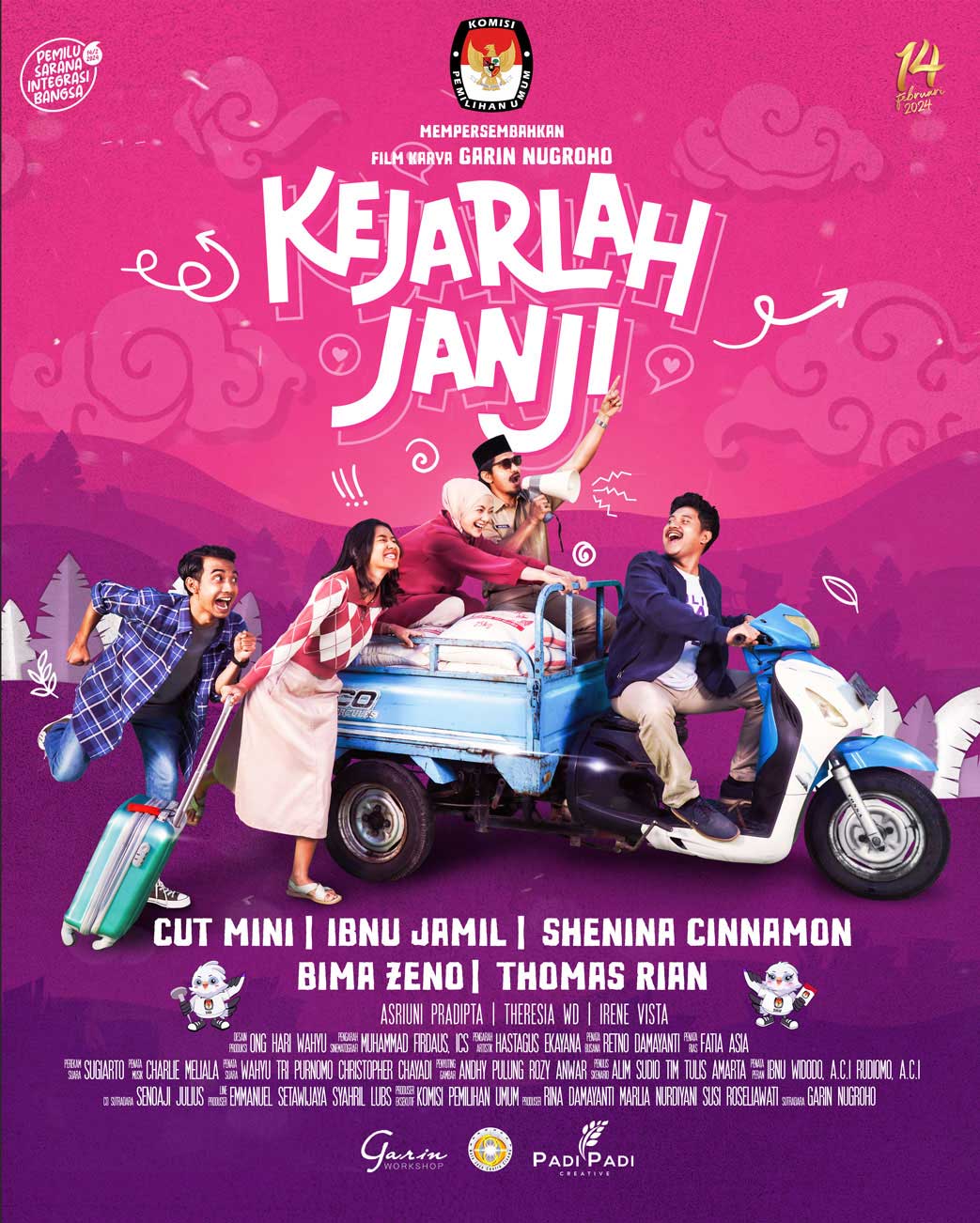 Pink Promises, a movie about civic education to awaken awareness of public rights to vote during election time. This movie will be distributed nationwide to educational institutions (including public, private, and religion-based schools and universities), as well as other public spaces.
This film tells the story of Pertiwi, an independent mother who supports her three children who are looking for their identities, Sekar, Adam, and Isham.A tough mother who has to deal with the history of her husband's defeat in an election, but also harbors a love full of mystery. The problem becomes full of drama and comedy when the three children come home together. The three of them bring up problems related to self-identity and revenge for their father's defeat. Unexpectedly, these children uncovered the mystery of their mother, who wants to remarry. This all happened in the midst of the noisy and heated atmosphere leading up to the village head election led by the handsome headman, Janji Usaha. An exemplary headman with the status of a widower who gives rise to various personal gossip mixed with humorous political gossip and is full of drama.
SAT, 2 DEC 2023 | XXI STUDIO 5 | 14:00
Production Company Komisi Pemilihan Umum, Asta Jaya Centra Cinema, Padi Padi Creative, dan Garin Workshop
Producer Rina Damayanti, Marlia Nurdiyani, Susi Roseliawati
Main Cast Cut Mini, Ibnu Jamil, Bima Zeno, Shenina Cinnamon, Thomas Rian
Screenplay Alim Sudio & Tim Tulis Amarta
Cinematographer Muhammad Firdaus, ICS
Editor Andhy Pulung & Rozy Anwar
Filmography
Puisi Cinta yang Membunuh (2022)
Kucumbu Tubuh Indahku (2018)
Opera Jawa (2006)
Daun di Atas Bantal (1998)
Cinta dalam Sepotong Roti (1991)