25 minutes | 2023 | Indonesia | Documentary | 🔊 Javanese | English/Indonesian Sub. | Age Rating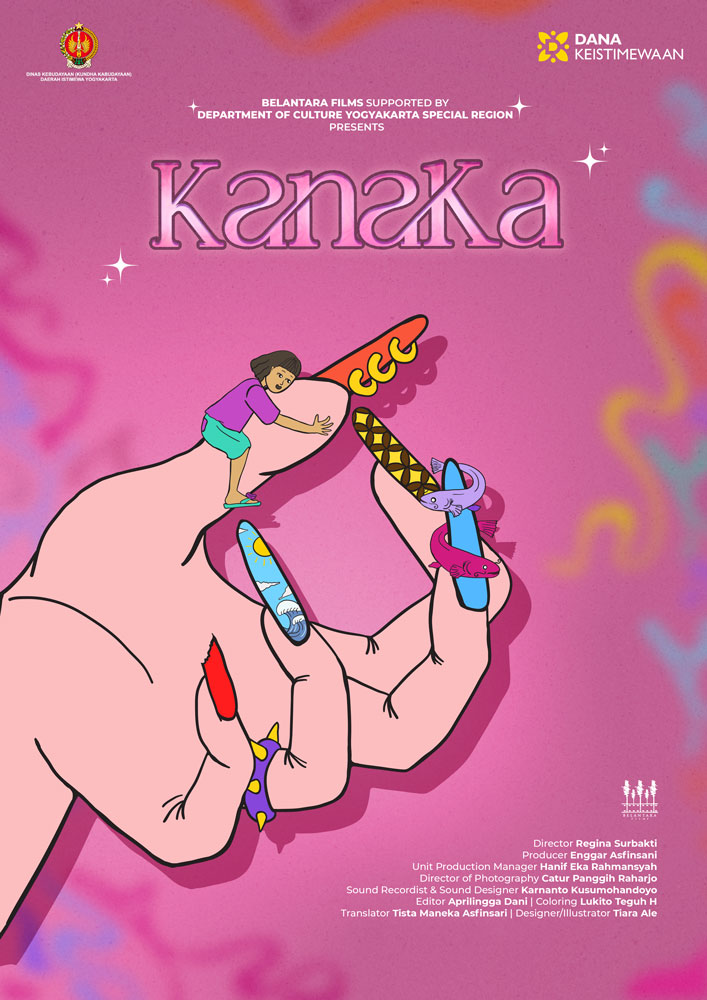 Mikha is a nail artist who is very passionate about her work. She works so hard that she sometimes forgets to spend time with her family. She wishes her husband could have more time for the family, so that her child doesn't need to be taken care of by his mother all the time.
They argued a lot about who should take care of their children. Mikha feels that her nail art studio is not suitable for her child's growth. She wanted her daughter's life to be better than the bitter stories of her clients.
SUN, 26 NOV 2023 | XXI STUDIO 5 | 18.00
Production Company Belantara Films
Producer Enggar Asfinsani
Cinematographer Catur Panggih Raharjo
Editor Aprilingga Dani
Notable Achievement
Sewon Screening 2023
Filmography
Bersih (2020)
Simsalabim (2019)
Mari (2018)