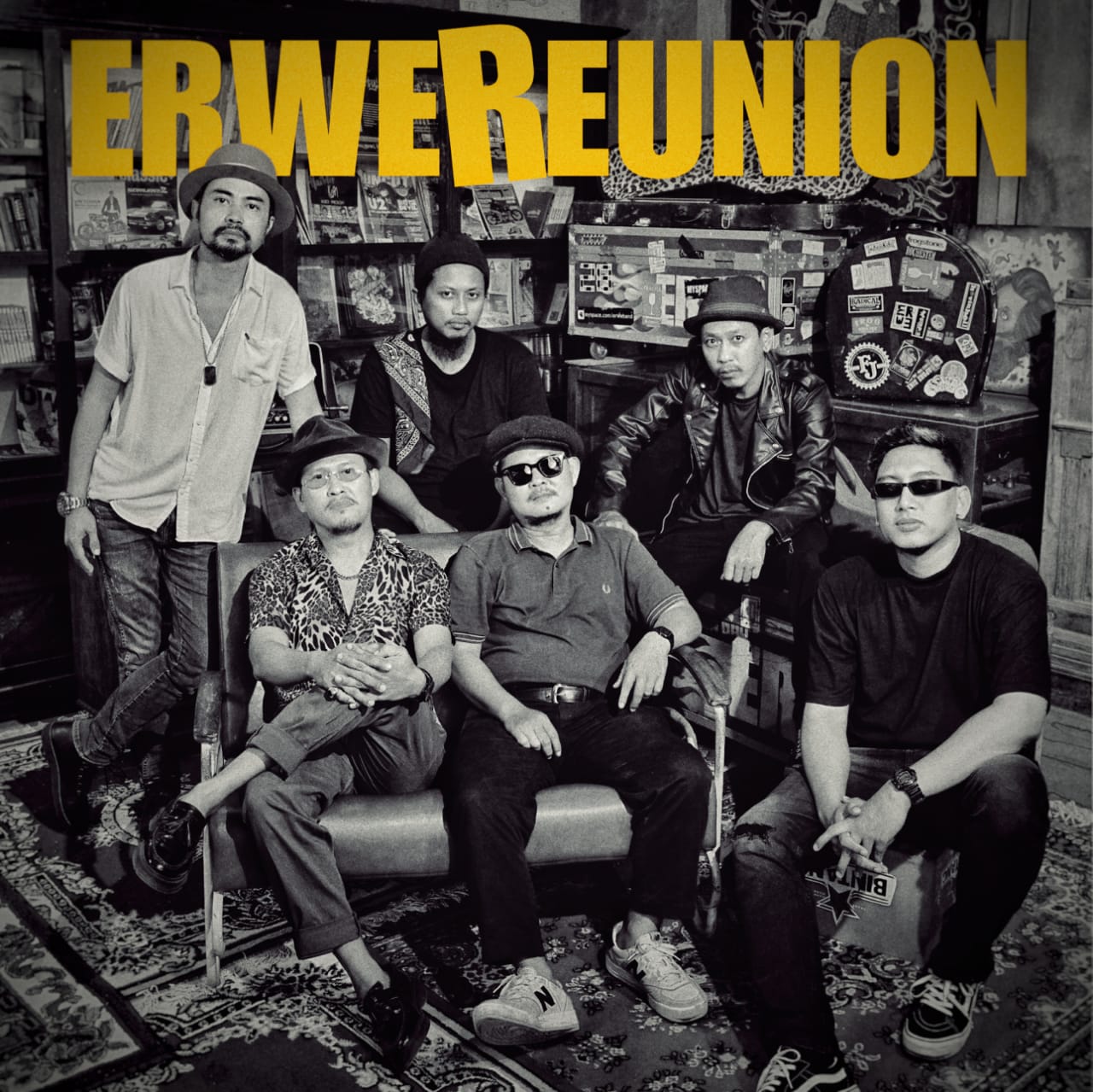 ERWE was founded on August 8, 2003, riding the waves of Ska Rock. The band experienced a few changes until it settled with Wowok (vocals/guitar), Lukas (guitar), Fajar (drums), Alfan (bass), Adib (trombone), and Syarif (trumpet). So far, they've launched three albums.
In 2014, during unplanned concerts and tours, ERWE took a hiatus. It was a year of adapting to life's demands. The loyalty to time and energy had changed. We had to divide up our time for other responsibilities. Eventually, we decided to take a break from our journey.
Years passed without crossing paths, even though we resided in the same city. Long story short, ERWE decided to reunite. Communication reopened, and we decided to release songs recorded eight years ago. After a meticulous process, the fourth album was finally wrapped up. On August 8, 2023, celebrating our 20th anniversary, we ultimately released ERWE album.
This ultimate release became the culmination of ERWE as a band. We arrived at this decision with the understanding that our dedication of time and energy to ERWE might not echo the past. However, it doesn't remove the possibility of future reunion concerts or gigs. As long as opportunities come our way and life's blessings carry on, we won't limit ourselves.
At the same time, ERWE also dropped a music video for the single "Sekian", along with a documentary presenting a brief glimpse into ERWE's journey, starting from our debut to the final album. Both screened at the Yayasan Film yogyakarta (JAFF Office) a on Tuesday, August 8, 2023.
Venue : JAFF Main Stage
Date : November 27, 2023
Time : 19:00 WIB